It is possible to integrate to NN Markedsdata (DK), Brønnøysundregistrene (NO), Company Houses (UK) and Graydon (NL) for faster lookups. All services can be integrated at the same time and selected among freely while working with Quick Create.

Each provider has its specific list of possible search terms, which will be marked with an asterisk (*) when selecting a provider – see below: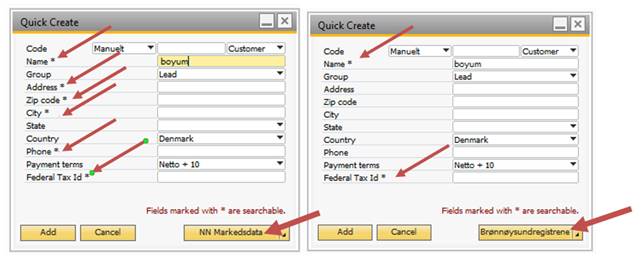 Upon searching, Quick Create will use the typed information for its lookup. Each provider has its own way of how to use the information given. Combining different kinds of information may have different kind of effectiveness, depending on the provider.