Other than the Sales and purchase document printing, B1 Print and Delivery offer the option to print account balances (Ageing reports). Under Business Partner > Account Balance, you have the following window.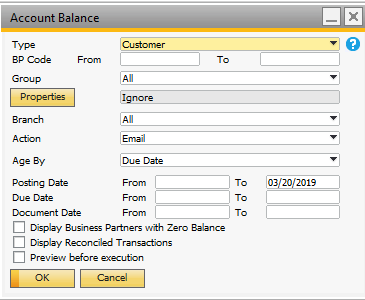 You can here choose a range of customers via codes, group and/or properties and send each an account balance report. The report can be emailed, previewed, printed or saved. If you choose the option "Preview before execution" you will be presented with the following window where you can pick the customer s you wish to include.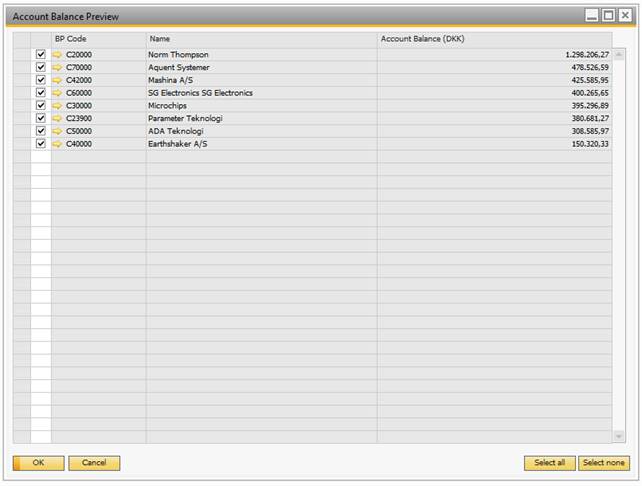 Special usage only for DK Localizations: It is possible to enable integration to the B1UP "Bank In" feature via the Base configuration. After activation, you will need to restart the add-on before it is applied.