Using B1 print is just like the normal SAP PLD, except that the reports set up are created in Crystal Reports.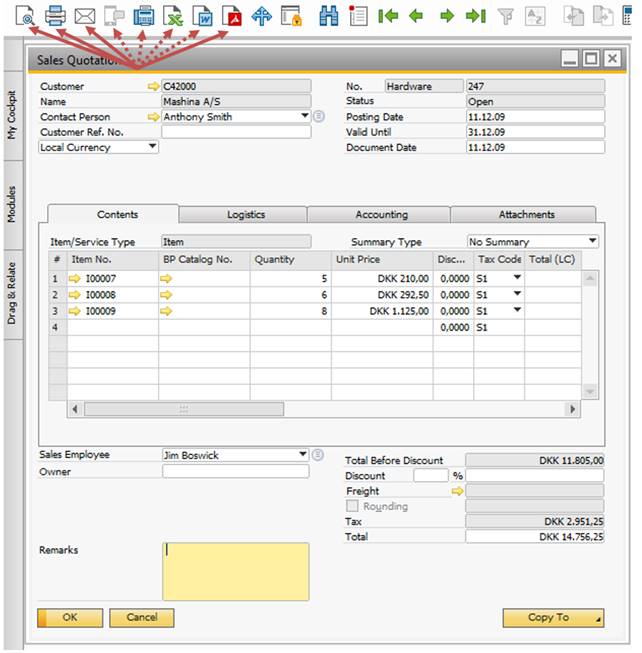 Pressing the print-preview, print, email or PDF button will do the respected set up report action(s) and adding a document will perform the Add button report action.
You also have the option to on the fly choose another action (Example: a special layout used for special occasions). Simply right-click to choose between the possible layouts.