The print action will as the name says print a Crystal Report. You have the option to choose which printer you wish to print to (if none is selected the default printer will be used) and how many copies you wish to print. You also have the option to tell witch pages in the report you want to print with the "from page" and "to page" fields.
Alternative you can choose to force to have a Printer dialog up each time. If you choose this option the above data is the default of the dialog.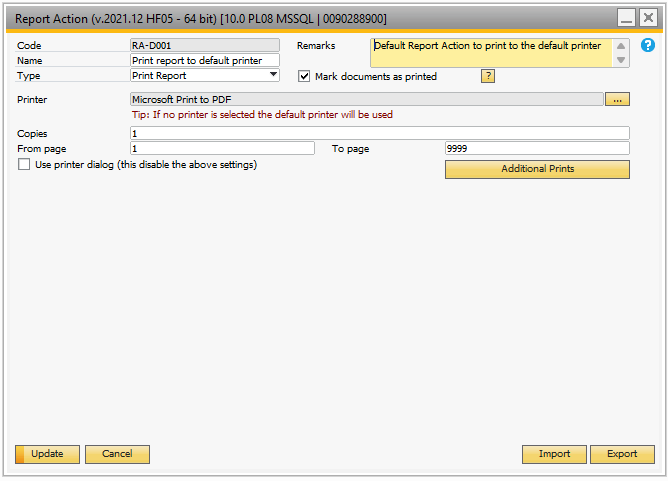 TIP: IT IS POSSIBLE TO USE DYNAMIC SYNTAX AND SQL: SYNTAX IN THE NUMBER OF COPIES FIELD.