NB: This is a legacy product. You can read more about what this means here
The B1 Time Task add-on enables employees to log time spent on various tasks during the day. Based on the time registrations, invoices can be created so that your business partners can be invoiced by the hour.
The tasks are created based on sales orders or are linked directly to business partners in SAP Business One which enables managers to keep track of the number of invoiced hours each employee generates.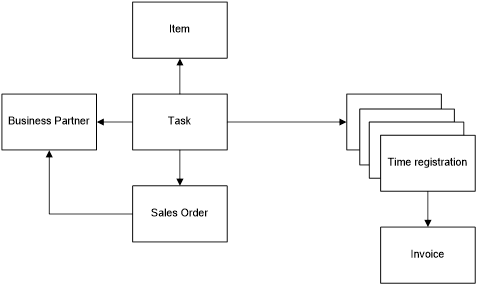 The diagram illustrates the relationships between the different entities in B1 Time Task. A task is connected to a Business Partner either directly or through a sales order. An item in the Item Master Data defines the price of labor and time registrations are used to make invoices using this information.