The Open Items list is a great way to keep track of still open document, but if you use this list while dealing with the open items, the list is not refreshed unless you open and close the window or choose some other document type and switch it back to the wanted.
This functionality gives you a simple update button for quick refresh of the lists.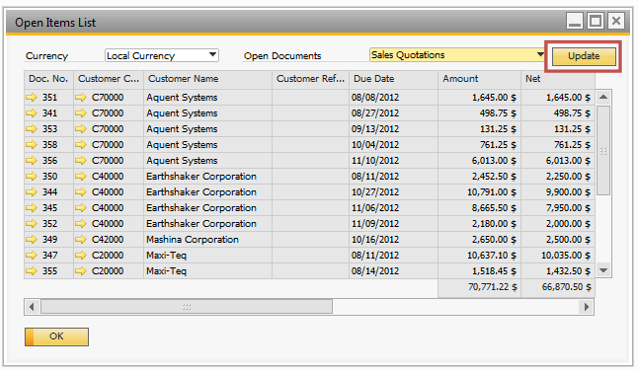 NB: IF THE OPEN ITEMS LIST IS OPENED FROM THE SAP COCKPIT FEATURE THE UPDATE BUTTON CANNOT BE SHOWN HERE FOR TECHNICAL REASONS.