Here you can choose if you want to be able to make your own help information on a window in the form of either help buttons or right clicks there open a side bar.
NB: YOU CANNOT USE THE HELP INFORMATION SYSTEM ON UDO WINDOWS.
Help information can be added to:
• Edit text
• Combo box
• Buttons
• Checkboxes
• Columns in matrix and grids (only as right click)
The created help buttons and right click will be shown even if 'use help information' is disabled in the toolbox, as this only affects whether it is possible to add, update and delete help information.
You can add help information to an item on a window by right clicking on item and pressing the 'Add Help Information' menu or 'Edit Help Information' menu if the item already has help information.
NB: you can only add/edit help information if system information is on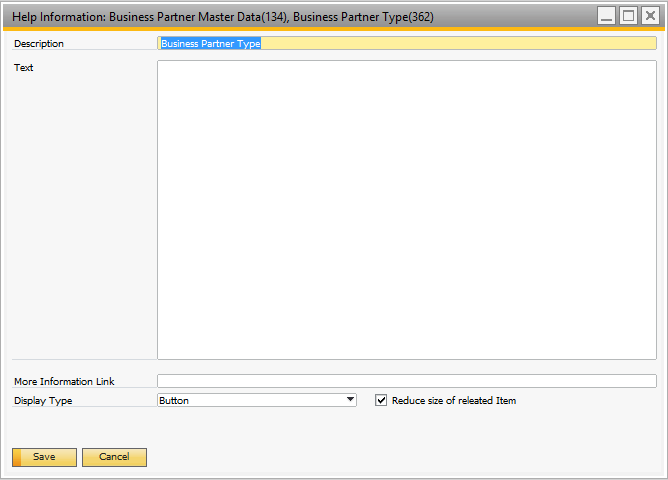 Field

Description

Description

The header of the Help Information Sidebar

Text

The help text to be shown

More information link

A link to more information

Example: www.boyum-it.com

Display Type

Tell if the is placed a help button or a right click help menu when right clicking on the item.

Reduce size

Whether the item a help button I made for should be shorter to make place for the button
When a help buttons or right click help information menu is pressed the following window will be shown