To customize the Secure Trading "Add credit card" page to look like a signup page instead of a "Pay now" page we have included a .css file and a .js file. To use the files please do the following.
Locate the files in the iPayment install folder (Normally: C:\Program Files (x86)\SAP\SAP Business One\AddOns\BOY\B1 iPayment\ResourceFolder).
The files are named: customchild.css and customchild.js.
Login to Secure Trading using https://myst.securetrading.net/login.
Open the "File manager" and upload the two files to Secure Trading.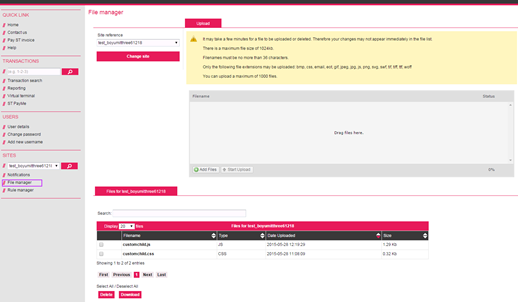 You can change the Javascript and css to include your company logo and change titles/text strings by modifying the files.
Note: Please consult the Secure Trading documentation for information on how to do this.
Important: Boyum IT A/S does not offer support on customizing the pages. Please contact the Secure Trading support for help.