When you wish to report on the progress of the Budget you can do this under Financials > B1 Budget > Budget Report.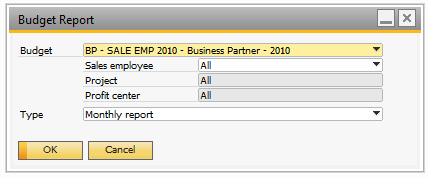 First choose the Budget you want to see and afterward selections on Sales Employee, Project and Profit Center (If defined in setup).
Next show if you wish to show the Monthly or Quarterly report (Both reports also show the year total)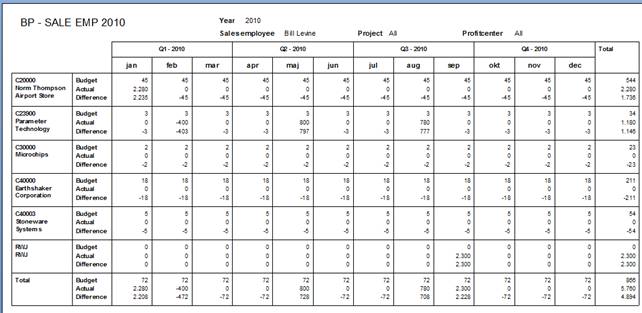 Tip: It is also possible to create your own reports in Excel Pivot tables. Read more about this in the installation-package.