You can also use B1Print and Delivery in document printing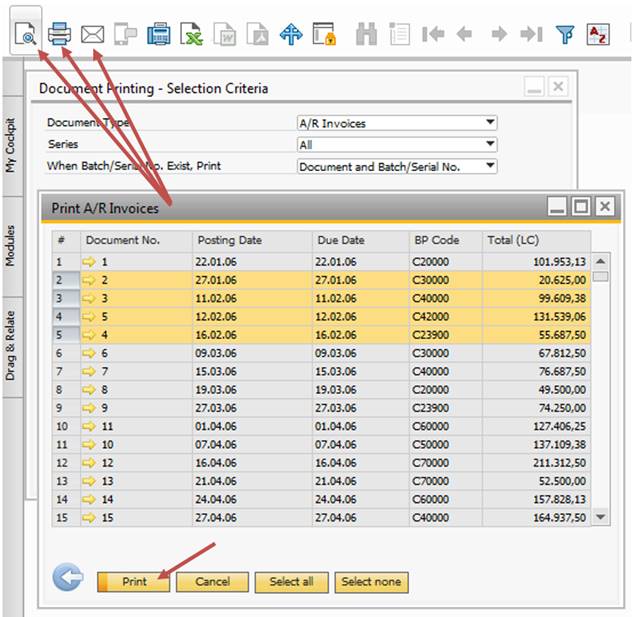 Pressing the print-preview, print, email button will do the respected set up report action(s) for all selected documents in the list, while the print button on the window will do the set up document printing action.
NB: B1 PRINT AND DELIVERY ONLY SUPPORT PRINT OF SALES AND PURCHASE DOCUMENTS + INCOMING AND OUTGOING PAYMENTS FROM DOCUMENT PRINTING. THE REST OF THE DOCUMENT PRINTS WILL WORK AS NORMALLY.
NB: IT IS NOT POSSIBLE TO MIX AND MATCH BUSINESS PARTNERS TO USE CRYSTAL REPORTS AND PRINT LAYOUT DESIGNER (TECHNICAL LIMITATION). BUSINESS PARTNERS IN THE LIST THAT DOES NOT HAVE A REPORT ACTION WILL BE IGNORED.