If we change to the Edit existing menus tab we now have the option to rename existing menus/menu items. This functionality works the same way. That is, you find the Uid of the menu/menu item you wish to rename by using mouse over with System Information activated, you type it in, and write a new title for the item. When you have typed in the Uid of the item you want to rename, simply press tab to place the cursor in the New Title column. If the Uid entered in the Menu Uid column is correct, the Original Title is shown in the Original Title column.

As shown in the above screenshot, the original title of this menu item is Document Printing, and I renamed it to Print Documents. The "&" sign in the original title decides what shortcut key to use for this menu item. In this case it is "u", as the "&" is in front of it. The screenshot below shows the change: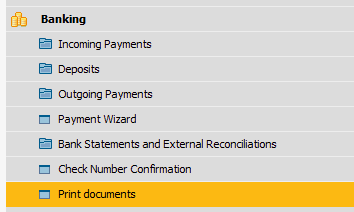 TIP: CHANGING THE TITLE OF A MENU ITEM DOES NOT CHANGE THE TITLE OF THE WINDOW IT OPENS. TO DO THIS, PLEASE USE ITEM PLACEMENT TOOL.
Video sample: How to create various new menu items for support purpose