Selecting user as above is easy but can be tedious if you have a lot of users (and add a new user). For that reason, you have the option to group users in user groups. In order to access the user-groups press the User groups button on the "Select Users" window: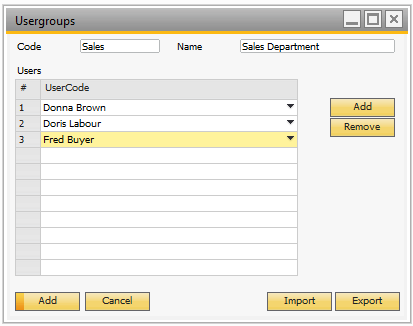 Here you can create user-groups and assign a set of user to it. You need to provide a code and a name for the groups and the select the users that should be in the group. The sample above we have created a group called sales and added Donna, Doris and Fred to it (Later if a new person join sales you just need to include them in the group and they will get the same configs as the 3 mentioned users).
TIP: A USER CAN BE PART OF MULTIPLE GROUPS IF NEEDED
Now when you return to the Select Users window you will see the created user groups as well as individual users and you can select them as where they users.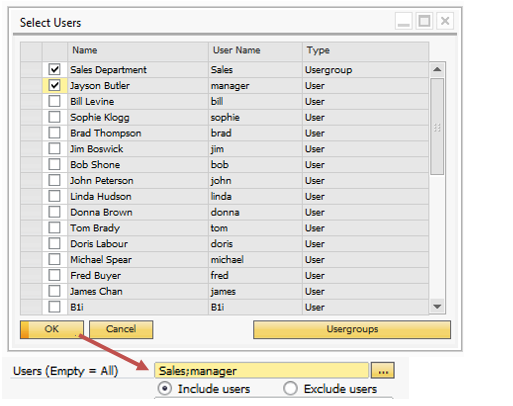 In our sample we have in essence selected manager (as user) and Donna, Doris and Fred (as group). Should any of these 4 users log in they will see the respective configuration.