This is the window where you can create a new Activity: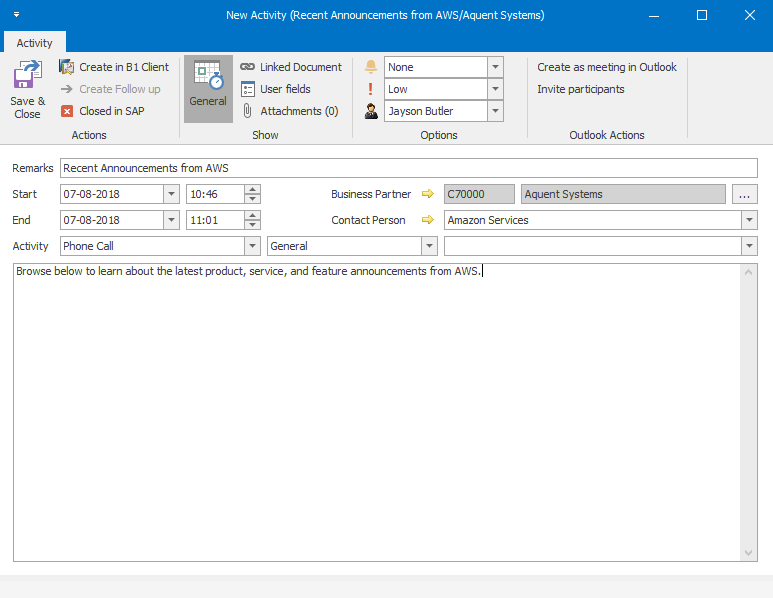 In the Ribbon you can:
•Save and close the activity window
•Open the Activity creation window in the B1 client instead (if installed on the same machine and running under the same user privileges).
•You can close the Activity immediately
•You can switch between four different panes of information about the Activity (General, Linked Document, User fields and Attachments)
•Set a reminder/alert
•Set the priority
•Who the Activity is assigned to
•Create the Activity simultaneously as a meeting in Outlook and optionally invite participants
On the General pane you can set the basic details of the activity or select a different Business partner if desired.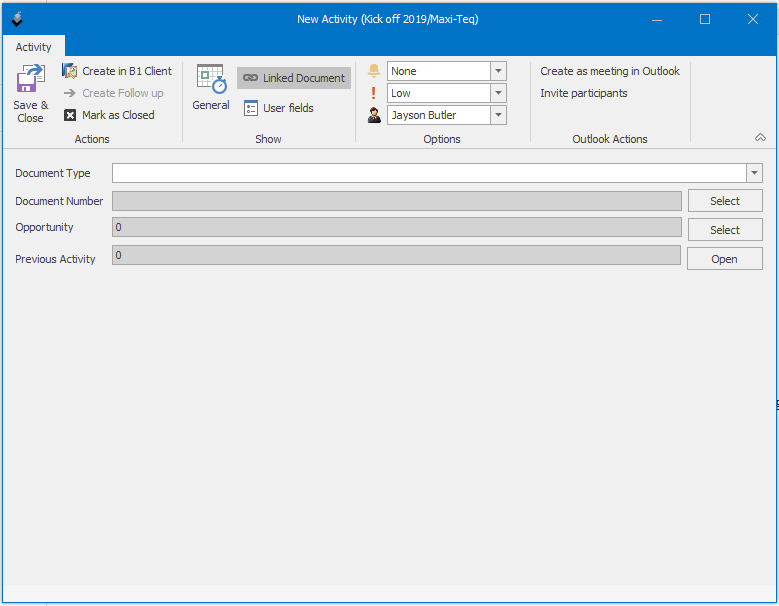 On the Linked Document pane you can see or link a document to this Activity, add links to SAP Sales Opportunities or see any previous Activity that this was created as a follow up on.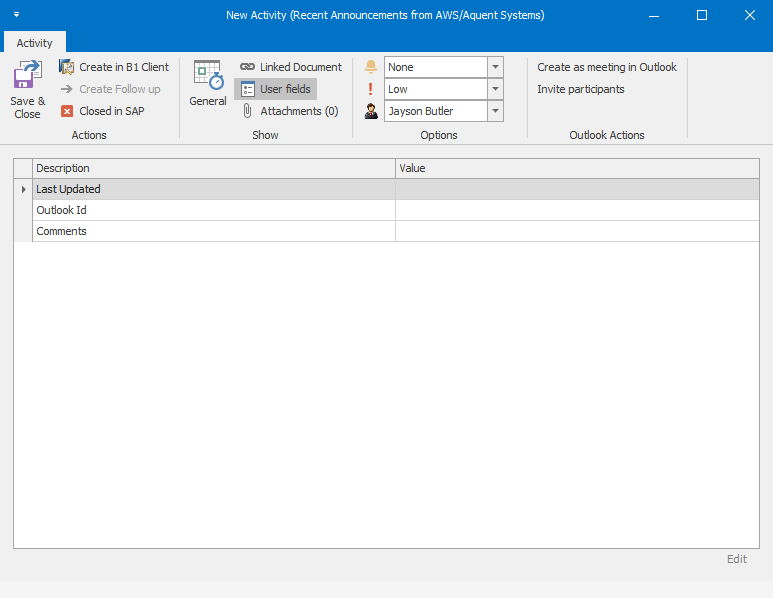 On the User fields pane you can see any UDFs that can be set for the Activity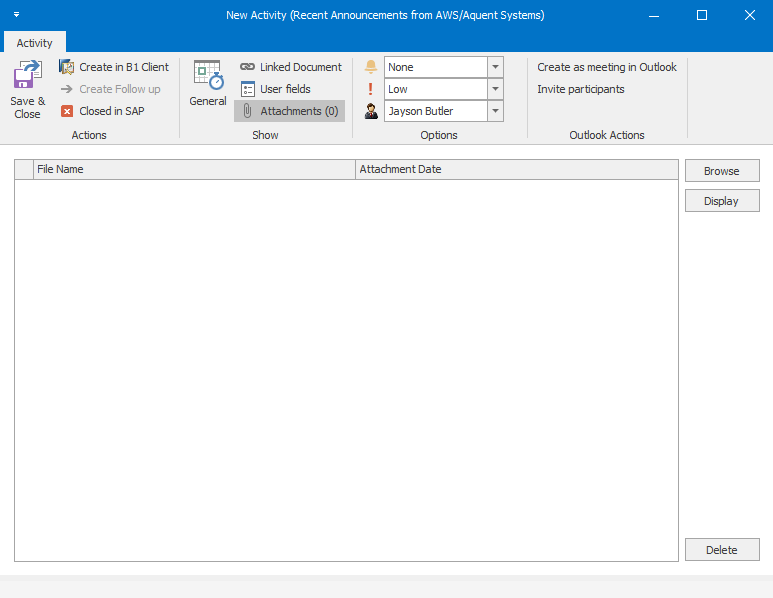 On the Attachments pane you can see or add attachments to the Activity. Read more about Attachments here.