In order to avoid too much switching between the tabs of the ribbon we have decided to include the 4 most common features from the HOME tab. These work as you expect from the system counterparts. If you do not want these buttons on the CRM for Outlook ribbon, you can disable them from Settings.

Should you feel you are missing any other often used features we recommend you right-click the feature and add it to the top-mini toolbar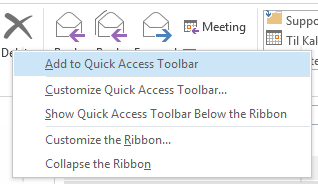 à

That way the feature is visible no matter what tab you are on.