See online getting started video
Click the Configuration menu item and select the gateway that you would like to use.
Fill out the details for the gateway or enable demo mode for testing.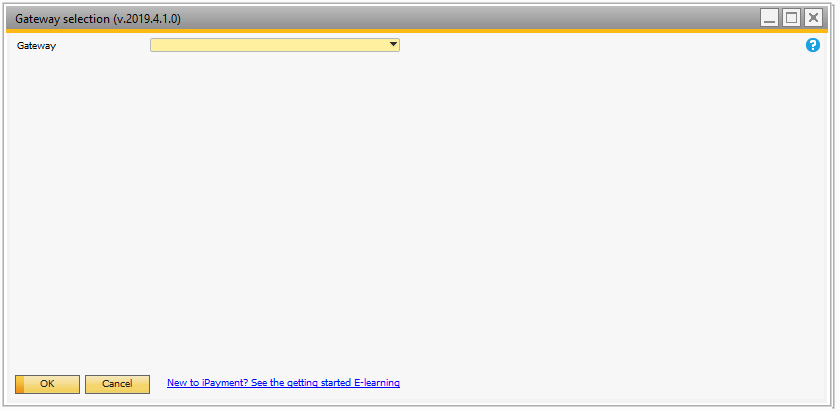 Customers needs to have a specific currency set. You cannot use the "Multi-currency" customer.
When going live you will need to confirm that you have done all needed setups before going live (in demo mode you can leave the tasks unchecked). The different gateways have different go-live steps but here is an example of the Authorize.NET go-live checklist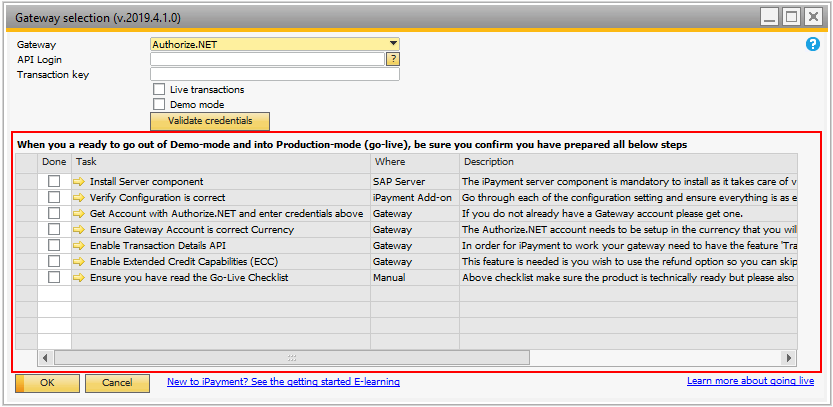 For each step you can press the Golden arrow to get more information about the Task or be taken to where you make the change.
IMPORTANT: It is your responsibility that a step is done correctly. The gateways do not have APIs for iPayment to check if task if truly done or not.