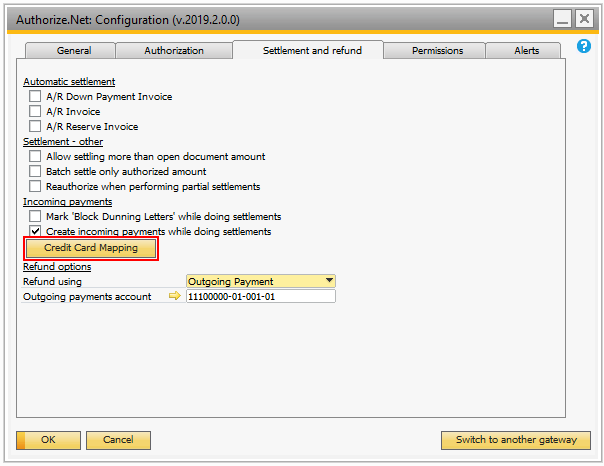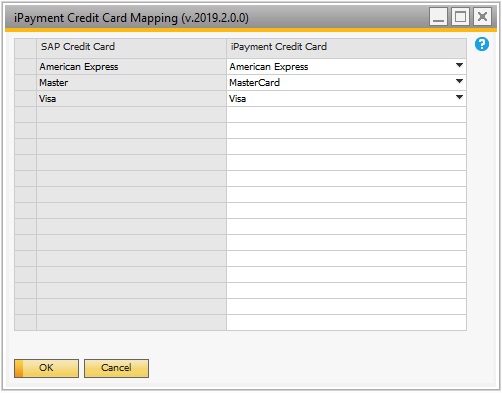 In the Credit Card mapping window you need to map the gateway Credit Cards to the SAP Credit Cards. This is required if you use the incoming payment functionality.
You can specify a default card that will be used if no other matches are found.
Note: If this is not setup correctly iPayment will not be able to create incoming payments.