iPayment supports using both business partner and one-time credit cards to handle deposits on orders.
To do this, use the right-click menu "Payment Meants" on a Sales Order that is configured to use credit cards.
Here you will have the option of selecting a credit card from the business partner or adding a one-time card directly.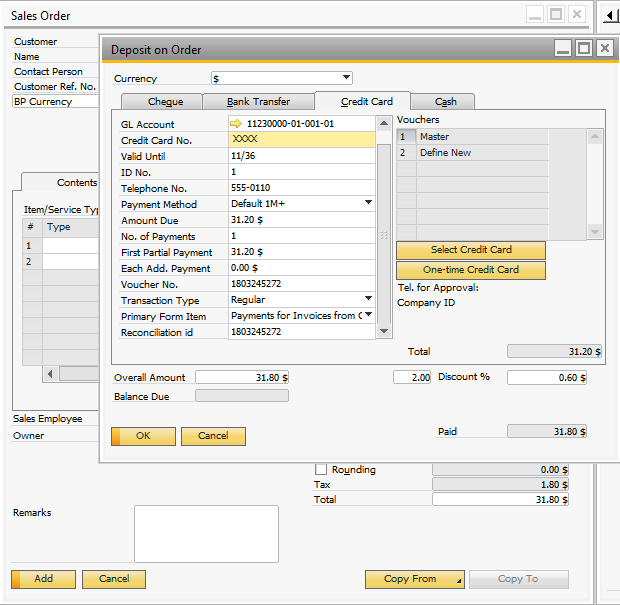 Doing this will automatically create an Incoming Payment linked to a Down Payment and settle it against the gateway.
The Down Payment will be referred in the Remarks field on the Sales Order.