In order to use B1 Dashboard you need to turn in on in the main configuration. A special thing compared to turning on other modules is that Dashboards allow you to define what users actually run this module. This is done with the "..." button next to the checkbox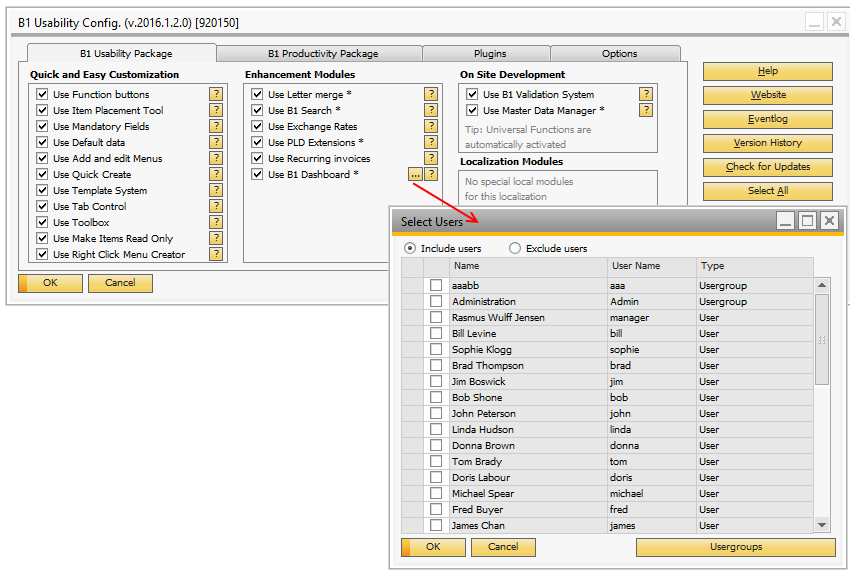 If you do nothing all users will default have the dashboards but you can override this by choosing the include or exclude certain users or user-groups. For more info on users and usergroups go here.
Search configuration
You can control if B1 Dashboard should search in SAP data/menu items by navigating to:
Administration -> B1 Usability Package -> Module configuration -> B1 Dashboard -> Dashboard Configuration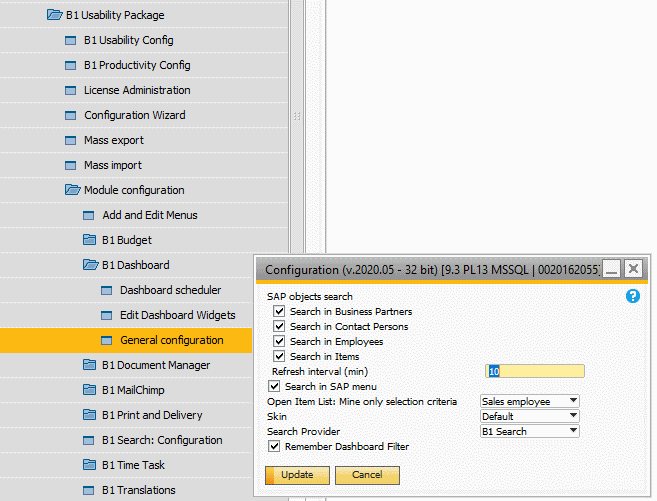 The "Refresh interval" option controls how often the internal SAP data cache should be refreshed.
NB: the Refesh interval have no influence on Web dashboard as they do not support automatic refresh
the Open Item list: Mine only selection criteria option allows you to define how the mine only for documents and opportunities are found. Read more about how the feature works here
Skin
With this option you have the opportunity to change the look and feel of the Dashboard. You simply select a skin and press update.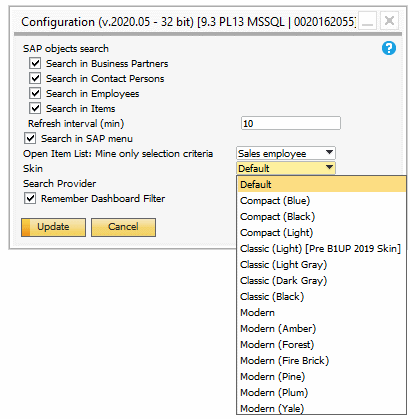 Search Provider
This feature allow you to specify what the Dashboards Search-box should do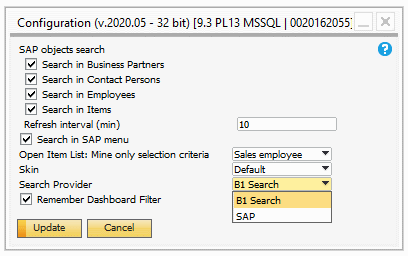 Default the search-bar will launch B1 Search, but if you rather want SAP Search Experience you can have that by switching the search provider.
Remember Dashboard Filter
This feature determine if you would like to save the selections of combo-boxes and check-boxes on a specific dashboard between sessions or they should be presented with their design values every-time to the users
Replace Fiori Cockpit (HANA Only)
This feature allow you to run with the Fiori Cockpit active, but replace the dashboard area with B1 Dashboard instead