The dashboard is integrated with B1 Search but it also comes with its own quick search.
When you write text into the search field it will do an quick search in SAP objects and menu items.
You can define in the configuration what SAP objects should be included in the quick search.
If you do not get any hits you simply press enter to launch B1 Search
Data search: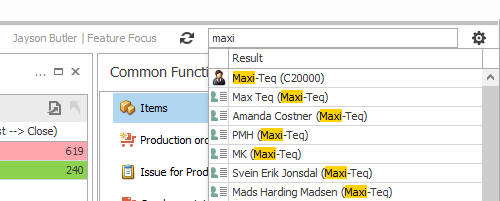 Menu search: