The first time the add-on starts, it will only set up the basic configuration, because it up to the user which parts of the package should be used. After setting up this configuration table you will be asked to restart. Please do so.
After restart, you will be presented to the B1 Usability Package Configuration Wizard which will guide you through the initial configuration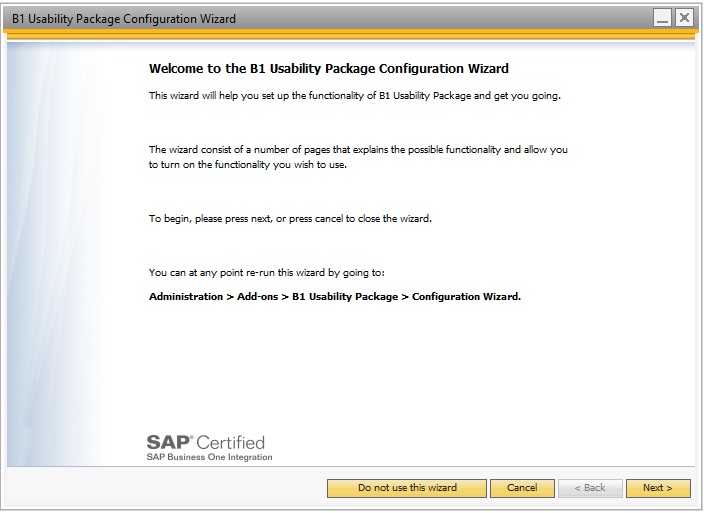 Wizard itself consists of 7 steps. Step 1-4 Present you the B1 Usability Package Modules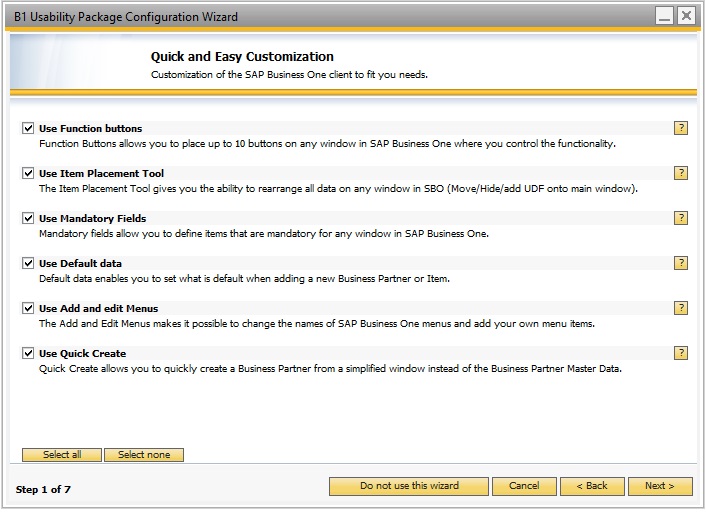 Each module has a checkbox you can check if you decide to use the module or not. Below is a small description of what the module does, and if you press the "?" button to the far right you are taken to the modules website with E-Learning and additional information.
Step 5 of the wizard contains the B1 Productivity Package Modules. These are optional modules for purchase, but if you check them during the wizard you will get a 20-day free trial period.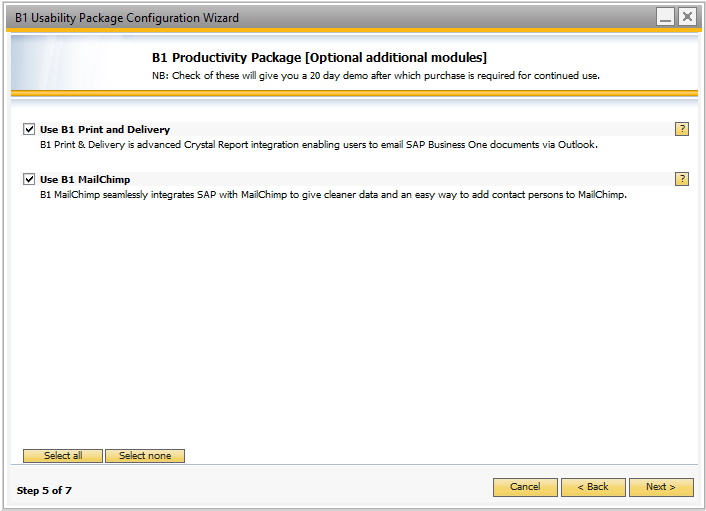 Step 6 of the wizard contains advanced settings like how to connection to the database if you wish to use the Crystal report features, partner information, update notification settings and participation in the Usability Experience Program.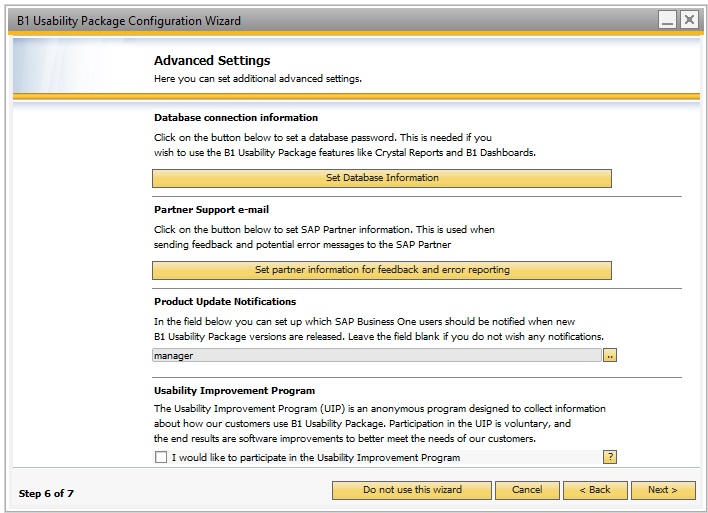 On the final page you need to press the Finish button in order to confirm your selections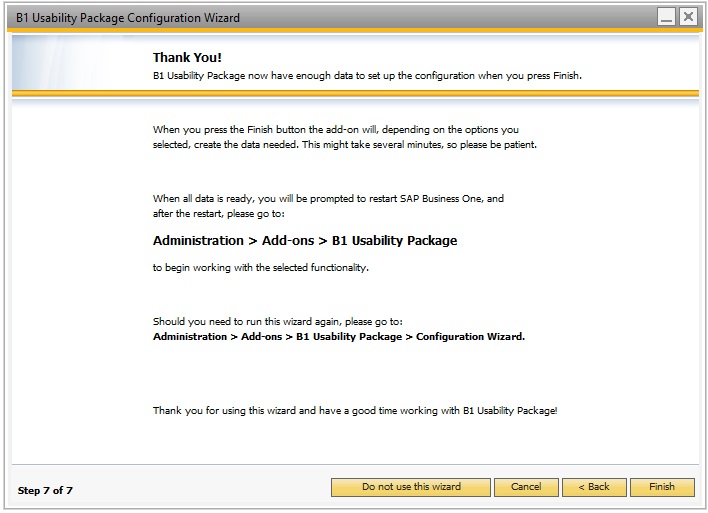 All depending on how many modules you activated and the speed of your system it can take a few minutes before all configurations are ready. You can track the progress of the wizard in the lower left corner of the SAP Business One client.
Once finish you can begin to configure the selected modules. This manual and the e-learning found at http://www.boyum-it.com/Link/ELearning describe how to configure each of them.
You can at any time rerun the wizard by going to Administration > Add-ons > B1 Usability Package > Configuration Wizard. Or use the Configuration overview screen under Administration > Add-Ons > B1 Usability Package > B1 Usability Config.