In SAP Business One you have the option to navigate to other windows via the Golden arrow system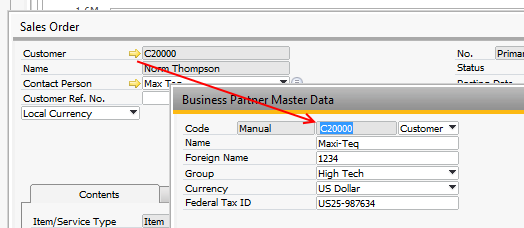 (Example of golden arrow navigation to Business Partner in standard SAP)
In dashboard it is possible to do similar navigation but for technical reasons instead of the Golden arrow to press from navigation you double-click on the thing you need to.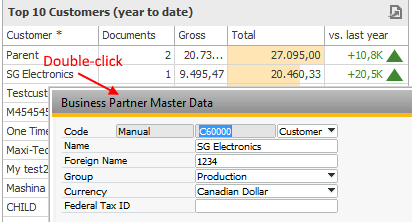 In the out of the box dashboards we have indicated what is possible to navigate from with a * next to the item or column that can be navigated from but you as a dashboard designer can choose other visual hints if you like (none, text-color, underline text and so on).
In some case the dashboard element you wish to navigate from have multiple navigation target. When you double-click instead of navigating directly a small pop-up are shown for what you wish to navigate to.

Go here to see how you as a Dashboard designer set up that is possible to navigate from or not