NB: Data Launcher are in legacy mode and all it's features. Data Launcher will be maintained but will not provide new features in the future. (We recommend using a Universal Function of type External Launcher)
NB: This Function Button Type is not available in SAP Browser Access
This special function button type contains a whole module in itself.
The data launcher gives the ability to tie documents and launch programs linked to a Business Partner/Item Master Data/Employee or an activity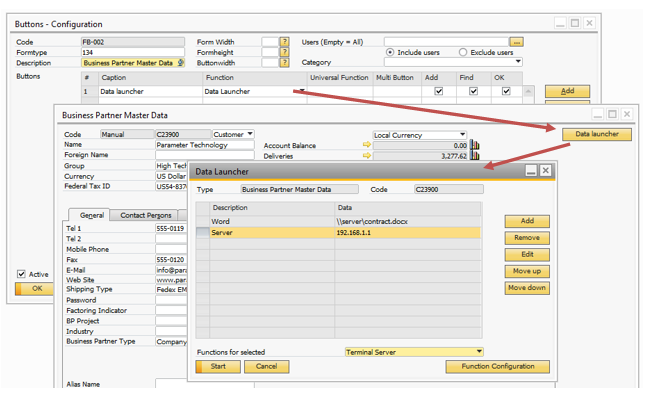 Usage and requirements:
• The data launcher function button will only work on business partners, items, employees and activities.
• The data launcher will only work in OK mode.