After you have created your template, you need to link Business One to the new template. This is done from the Letter Merge Configuration window, which is found in Main Menu > Administration > Add-ons >B1 Usability Package > Module configuration > Letter Merge configuration.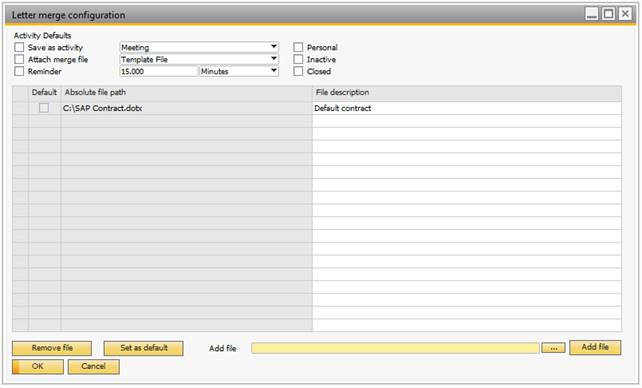 1. Click on the 3 dots button to browse the folder where the Word template is located.
2. Click Add file
3. Highlight the row by clicking on the 'row number'
4. Set the template as default, by clicking on the default button.
Also in the configuration you have the option to set Activity Defaults, in order to select what should be default selected on single and mass letter merge.