To install the CRM For Outlook client follow the steps below:
1.Go to the activation email you have received from the Boyum portal.
2.Click the Download the setup file link to start the download. The installer package is named Client_<version number>.zip.
You can also download the installer package from here: https://b1crmforoutlook.com/install/. Make sure that you download and install the same version as the server component.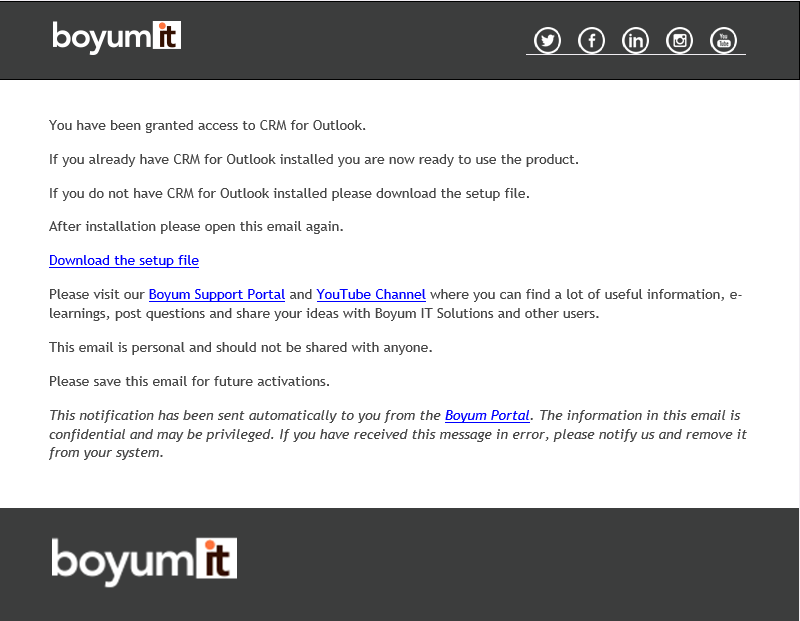 3.Extract the package and run setup.exe.
4.To continue with the installation, agree to the Licenses terms and conditions. Click the Install button and follow the onscreen installation steps.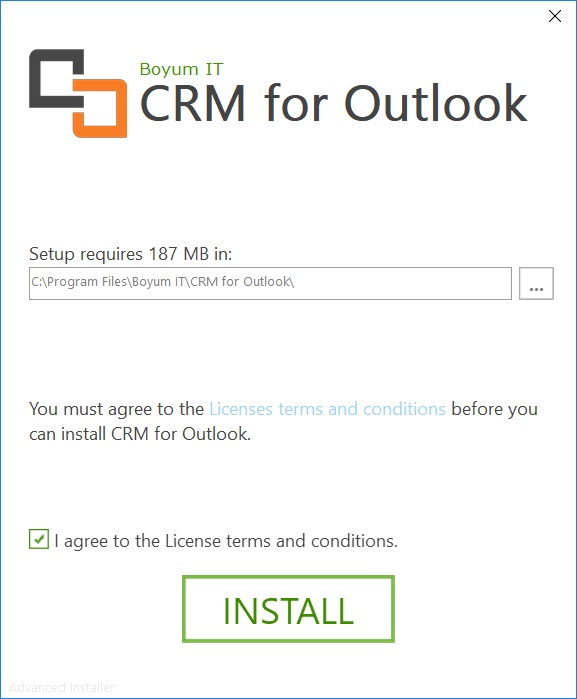 5.Restart your Outlook client. The server connection is established when Outlook first starts after the CRMFO installation.
6.At the first start the CRM For Outlook Usability Improvement Program window pops up. Indicate whether you agree with the program then click the Continue button. See Settings for more information on how to change the feedback setting.