Provide your SAP B1 credentials upon first usage. While you can see data on the content sensitive tab without logging in, to open and edit SAP B1 documents and to use the My Data tab you have to provide your credentials. The SAP B1 license type of the logged in user determines the functions available to you.
To provide your SAP B1 credentials follow the steps below:
1.Go to the My Data tab and click Please Provide Credentials command or go to the Content Sensitive tab and click on any command that opens a SAP B1 object.

2.On CRM For Outlook: SAP Business One Login enter your user ID and password to the respective fields then click OK.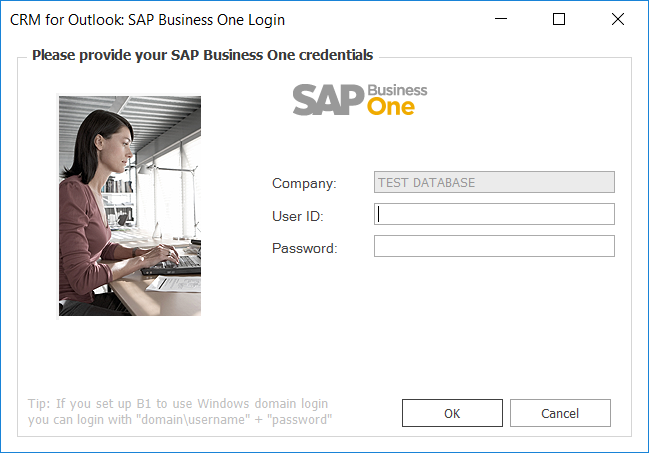 CRM For Outlook stores the entered credentials and will not ask you to log in again. You can clear the stored credentials in Settings.
Note: If your subscription is linked to multiple databases, you have to provide your SAP B1 credentials for each database.