To populate the My Data tab with the right data CRMFO maps the logged in user to an employee, sales employee and SAP B1 user via the SBO Employee Master Data.

How to set up linking
Set up the linking in SAP B1 by following the steps below:
1.Log into the SAP B1 client and open the Employee Master Data window of the employee.
2.Add the code of the SAP B1 user to the User Code field.
3.If you are a sales employee, add the name of sales employee to the Sales Employee field.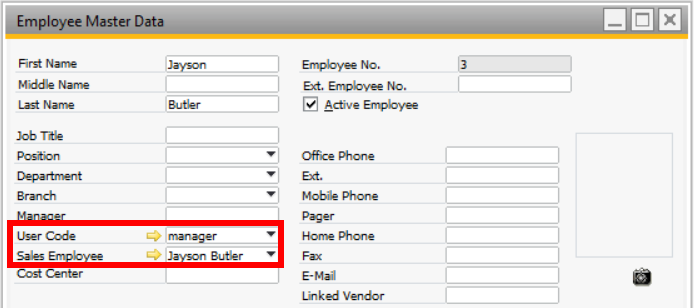 The linked employee will be the owner of the documents that are created through CRM For Outlook.