Rather than entering a customers credit card options for him, you have the option of sending them an "Add credit card" link.
Once they visit the link, they will be taken to a hosted gateway page where they can enter their credit card details.
Once they've done so, the iPayment Server Component will query the gateway to retrieve the credit card token, and import it into iPayment, associated with the correct business partner.
You generate a link by going to the desired BP's credit card window and selecting the "copy to clipboard" option as shown below.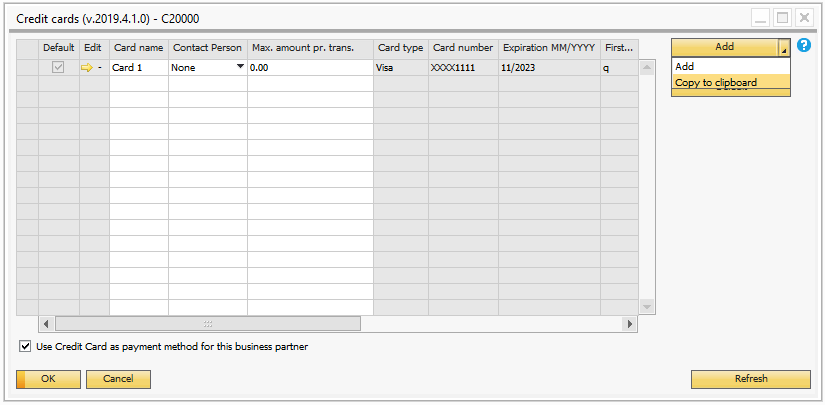 When the credit card has been successfully imported, you will receive an internal system message to inform you that the card was added.