In order to keep credit cards up to date a report can be extracted using dates and customer as filter. The report can be found under Banking -> Credit Card Processing -> Credit Card Expiration.
If a customer's credit cards is about to expire the customer should be notified so new credit card details can be added to the system.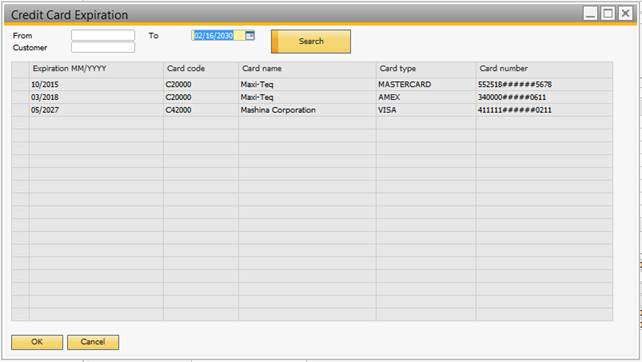 Note: This option is not available for Authorize.NET if the option "Use Credit Card form instead of webpage" is disabled.