To handle prepayments in SAP you can create an A/R Down Payment Invoice based on the A/R Sales Order.
First create the Sales Order and do the authorization either automatic or manually.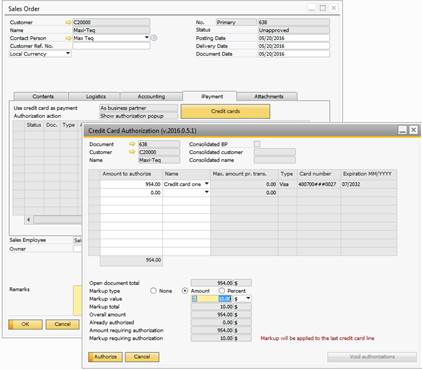 Now copy the sales order to the A/R Down Payment Invoice and add it.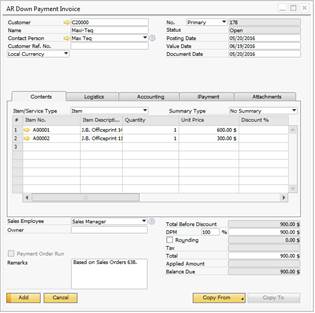 Depending on the setup it will either automatically settle the down payment or you can settle it manually using the batch settlement screen. You now have the money booked in SAP and you can then close the sales order using a delivery document.