To do a partial refund please create a standalone "A/R Credit Note". This credit note cannot be linked to a document. After creating the credit note you can either refund it using the "Batch Refund" window or using an outgoing payment.
Right-click refund on the Credit Memo
Please see the topic "Credit memo refund"
Batch refund: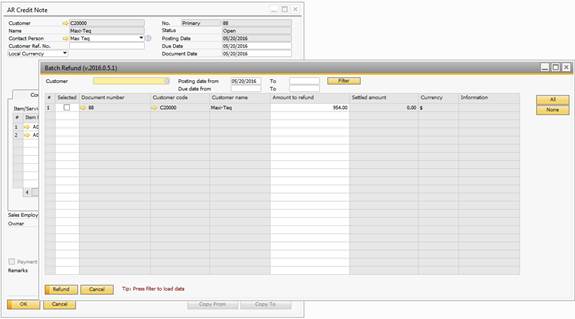 Here you can change the "Amount to refund" column to refund the Credit Note and it will be done on the default Credit Card on the business partner.
Outgoing payment:
You can refund money using the outgoing payment. You can refund to one or multiple Credit Cards.
Steps to make:
1. Create the Credit Note and add it to the system
2. Open the Outgoing Payments window and mark you Credit Note
3. Open the Payment Means window and select the "Credit Card" tab
a.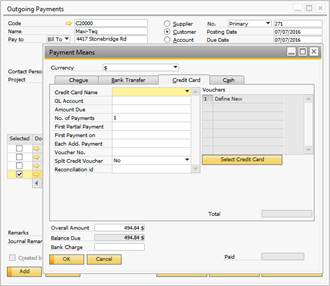 4. Press the "Select Credit Card" button and mark or double click on the Credit Card you want to use:
a.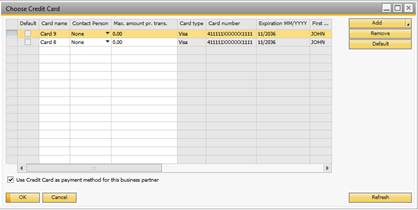 5. Now the "Payment means" window will populate:
a.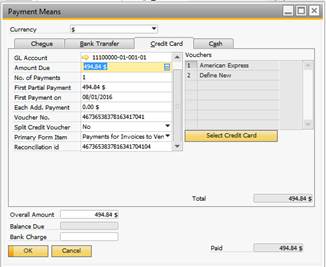 6. Press "OK" and then add the outgoing payment.
7. The payment will now have been refunded by iPayment
8.